Total population: 15,178,979
Females: 7,889,421 (52 percent)
Males: 7,289,558 (48 percent)
Number of households: 3,818,992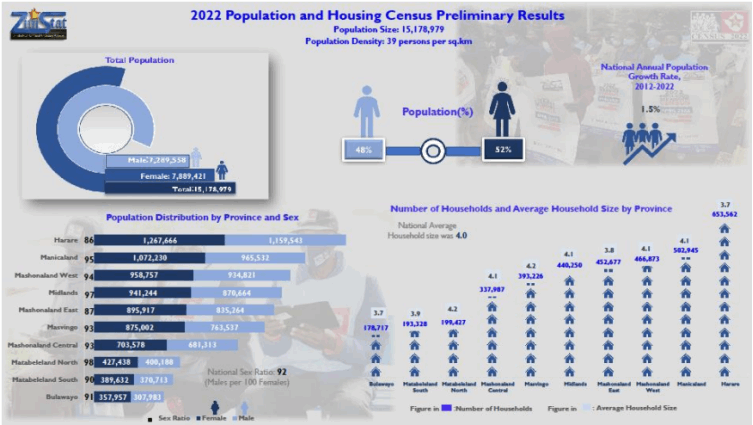 Zimbabwe's population is now almost 5,2 million showing an increase by slightly above 2 million people over the past 10 years.
"Given the 2012 population size of 13,061,329, this gives an annual population growth rate of 1.5 percent," said Zimstat director general Taguma Mahonde when he announced the results.
2 million is too little, Zimbabweans say
The results are not accurate, or they are a reflection of the economic situation.
Those appear to be the two main camps of opinion following the release of preliminary census results by Zimbabwe National Statistics Agency (Zimstat). But the universal agreement is that the figure of 2 million more people in 10 years is too low.
Ministry of Information, Publicity and Broadcasting Services Permanent Secretary Nick Mangwana triggered a Twitter avalanche on his handle when he posed a joke asking why Zimbabweans are not reproducing in earnest.
Is it low birth rates, high death rates and migration?
Responders claimed that people were not having kids because of the economic situation. Others said the majority of the population is now out of the country. Yet another explanation was that the death rate is too high.
Let's analyse the substance to those assertions: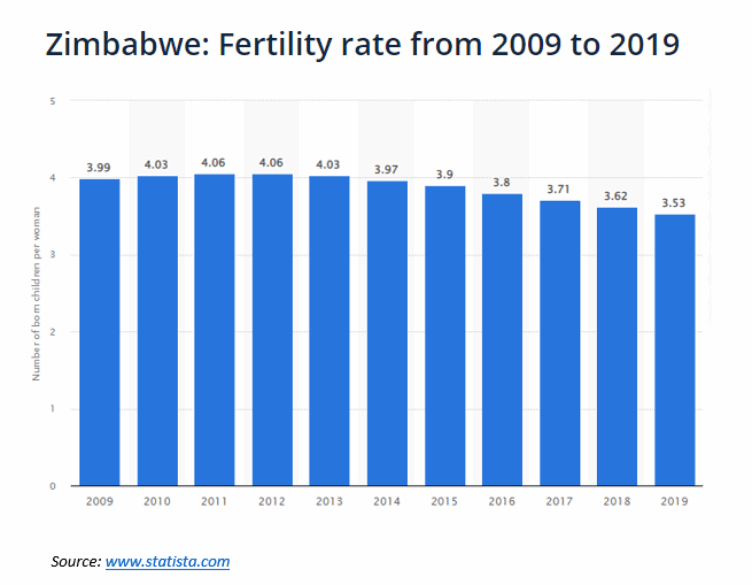 Fertility rates are indeed falling, meaning less children by each woman with each succeeding year. According https://populationeducation.org/ factors that lead to decreased fertility rates include higher education levels for women and increased access to voluntary family planning methods. So this is a positive development indicator for Zimbabwe.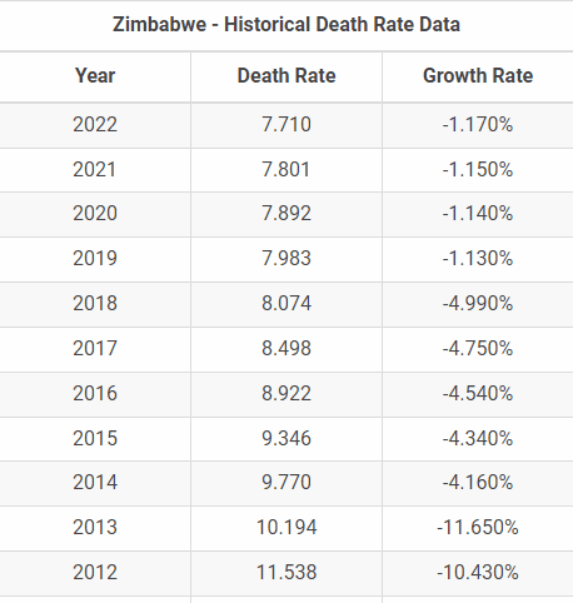 Official stats of death in Zimbabwe do not show an increase in deaths, but rather a declining death rate.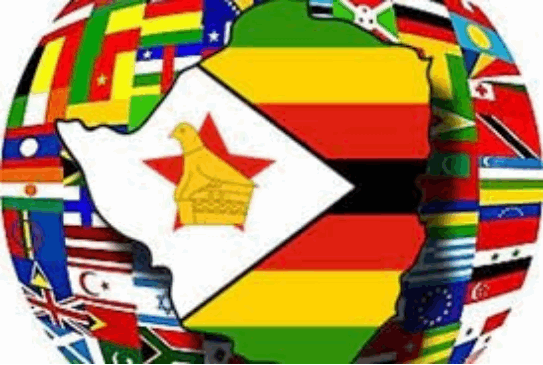 There is no definitive estimate of Zimbabwe's population in the diaspora with unsubstantiated claims putting the number at anything between 600 thousand and 3 million people. With no credible study or survey results in place, the figures are just guesses.
Also independent analysis and forecast say the figure is well within what is expected from Zimbabwe's populations patterns over the years.
So in conclusion, the assertions put forward do not seem to carry much weight.
A high margin of error?
The other school of thought says 2 million is too small a number but argues that there might be a high margin of error.
This is substantiated by a few people on social media claiming that their households were skipped in the counting.
Yet others are wondering if high density areas like Caledonia in Harare and unregularised settlements were properly enumerated.
Others are also asking if glitches caused by poor connectivity may not have affected the uploading of figures during this first digitally administered census ever in the country.
To back this view is the wide discrepancy of over 1 million people between the preliminary result and the estimates previously forwarded through statistic and pattern based projections.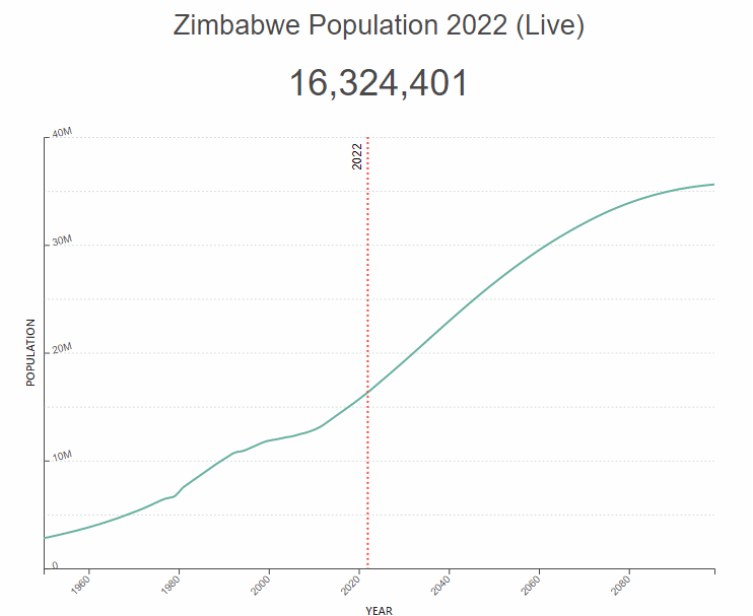 Conclusion: While we await the final results, Zimstat should take measures to verify results and possibly carry out a mop up exercise if indeed the potential error margin justifies such a move.
What's there to look forward to in the final results?
Of the five objectives of the census, a key one is to provide demographic, social, economic, environmental and cultural characteristics of the population.
It is likely that there will be more talking points there once the final report has been released.
What is the future outlook?
worldpopulationreview.com says:
The rate of population growth has been consistently on the rise since 2005, and it has been having positive impacts on Zimbabwe economically and politically. Although difficult to prove causation, foreign domestic investment, exports, inflation rate, and interest rate have all been moving in a healthy direction since the population has been growing at a healthy rate. The birth rate in Zimbabwe is roughly 3.75 children born per woman, which is a much more sustainable number than many surrounding nations- accounting for the 2019 annual growth rate of 2.27%.
YOU MIGHT ALSO LIKE